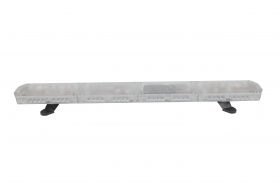 The New iC360 Gemini Series of Narrow Low Cost SlimLine LED Lightbars brings you the Latest and Brightest LED technology
These Units Features Ultra bright LEDs and can operate a multiple of Flash Patterns.
With this design instead of a Control Pad the Unit is designed to be controlled via a simple on/off switch allowing simple installation. The option of fitting a secondary switch is available to allow the changing of the flash patterns if required.